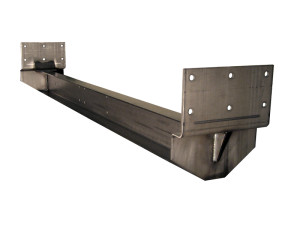 PDF Download
With the popularity of Photo-voltaic (solar panel) applications for large industrial, commercial, and military installations, there is increasing pressure to reduce mounting hardware costs while maintaining installation flexibility for harvesting solar energy.
A California-based innovator needed to optimize their mounting frame configurations. We were approached at the beginning stages of design to be a part of a small team of companies working with them to do this. Our project and weld engineers assisted with suggestions for manufacturability and cost lowering optimization for the family of parts. After understanding all the production variations, we were able to design a universal robotic weld fixture capable of producing eleven different frame member configurations that were needed to meet unique end user installation requirements. This not only provided substantial tooling savings, but shortened lead times and increased cost effectiveness for our client.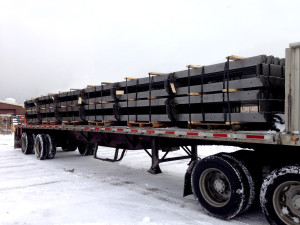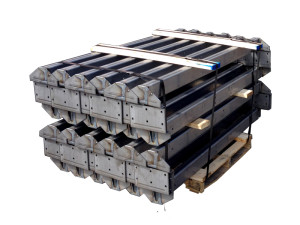 Our dual arm ferris-wheel positioners are perfectly suited for handling the nearly eight foot long beams. Using our dual arm robotic welding cells provides for superior efficiency; both ends are welded simultaneously by the pair of robots.
Product Description – Solar Array Post Frame mounting assembly
Market – Solar industry
Materials – Customer supplied rolled formed channels and stamped components. Thicknesses of .190", .220", .250" & .375"
Processes – Dual Arm Robotic MIG Welding
Overall Size – 12.00" x 13.50" x 78.00"
Total Weld Length – 83.62"
Tightest Tolerances – +/- .60″
Assembly Weight – 82.13 lbs
Quantities – Production lot sizes of 200 pc to 5,000 pcs per assembly configuration.
Inspection – Welds to AWS D1.1 and customer specs – Check fixture, AWS Certified visual ND and Macro-Etch weld inspection; Dimensional – CMM